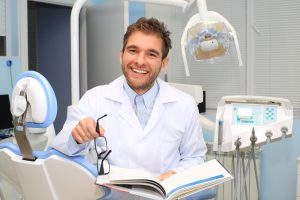 5 Medical Facts that Every Dentist Simply MUST Know. . .
There is a well-substantiated link between oral health and certain systemic diseases.1
Diseases can lower the body's resistance to infection, making it more susceptible to developing or exacerbating periodontal disease.
Pregnant women with periodontal disease tend to have earlier term babies and babies of lower birth weight.2
Rheumatoid arthritis, Sjogren's Syndrome and even Alzheimer's can affect oral health.3
Recent studies show that moderate or advanced stage gum disease increases risk for heart disease.4
Dentists should consider these remarkable facts that challenge and empower a broader role in the overall health of the people they serve.
Two common factors for many of the above facts is either systemic inflammation, compromised immune system or a combination of both. If these factors are present and not addressed, the patient remains compromised even after our care and ultimately the periodontal disease may not improve.
The dentist may be the only health professional that many people see on a consistent basis, so it's incumbent on dental health professional to consider expanding the scope of our contribution, including providing nutritional advice, utilizing OralDNA® testing and co-managing with the medical professional. This is well within the purview of the doctor-patient relationship.
Dentists can show patients that they are health professionals who advocate treating the whole human being instead of a single body part. This mindset-shift benefits patients and the dental profession, giving a rewarding opportunity, one caring relationship at a time.
It gives me great pleasure to welcome Jennifer Rankin, DDS as a guest blogger for OralDNA® Labs. Dr. Rankin has a whole-body approach to her practice with a focus on nutrition, systemic inflammation and a well-functioning immune system. Her unique approach to patient care is reflected in her writings as you will see. I am confident that the thoughts and ideas she shares with us will be enlightening and impactful.
For more information on how to become an OralDNA Provider – scan HERE: 

1 Bale, B. F., Doneen, A. L., & Vigerust, D. J. (2016). High-risk periodontal pathogens contribute to the pathogenesis of atherosclerosis. Postgraduate Medical Journal, 93(1098), 215-220. doi:10.1136/postgradmedj-2016-134279
2http://journals.lww.com/greenjournal/Abstract/2010/02001/Term_Stillbirth_Caused_by_Oral_Fusobacterium.18.aspx
3www.mayoclinic.org April 2016
4Rydén L, Buhlin K, Ekstrand E, et al. Periodontitis increases the risk of a first myocardial infarction: A report from the PAROKRANK study. 2016.
Latest posts by Jennifer Rankin DDS
(see all)