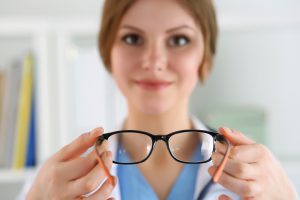 Can you think of a patient who, despite all your efforts, continues to struggle with their periodontal health?
Do you ever wish that you could "see" that which you cannot "see"?
Well, here's the good news: You can!
In addition to a complete professional prophylaxis or periodontal therapy, part of your mission as a healthcare provider is to partner with your patients to achieve better health. When you identify the oral-systemic link for your patients in addition to identifying risk factors for them, you can help patients achieve better treatment outcomes and improved overall health.
If "a picture is worth 1,000 words" and patients need to "see to believe", a powerful tool in helping to make things "visible" is the intra-oral camera. When you see clinical fractures, compromised restorations, or red inflamed bleeding tissue take a picture, show the patient, and review the possible treatment recommendations.
Salivary diagnostic testing is another tool that helps you to "see" the pathogenic bacteria present in a patient's oral cavity. After submitting your patient's saliva sample to the laboratory, you will receive a color graphic representation of your patient's pathogenic bacteria and their risk factors. This visual is another tool in your toolbox for educating the patient and encouraging case acceptance.
I encourage you to begin to utilize these two impactful tools to bring focus and visibility for both you and your patient. Intra-oral cameras and salivary diagnostics are instrumental in helping you and your patient to "see" what can't be "seen".
If you want to educate yourself and your team about the importance of pathogen testing and the latest research surrounding the oral-systemic connection, consider attending the 2017 American Academy for Oral Systemic Health Scientific Session—September 15-17, 2017, in Salt Lake City. If registering enter promotional code OralDNA for a $200 savings.
**To learn more about becoming an OralDNA Provider: Text "OralDNA" to 31996**
Dr. Tanya Brown is a leader in dentistry and dental management. For over 25 years she has worked in every area of a dental practice from chair-side dental assistant, to practice administrator, to owner dentist and founder of The Center for Cosmetic & Restorative Dentistry.
She is a self-proclaimed "CE Junkie" & has earned her Fellowship in the Academy of General Dentistry.Dr. Brown is an active member in the American Academy of Cosmetic Dentistry, the Academy of General Dentistry, and the American Dental Association. In addition, she is also a member of the Academy of Dental Management Consultants and the Speaking Consulting Network.
Dr. Brown's practical solutions help dentists & dental teams to become more focused, stay more motivated, and have more fun on a daily basis.
For a complimentary "New Patient VIP Phone Sheet" or to schedule a phone consultation, contact her at Tanya@TanyaBrownDMD.com or 757-285-2833.
Latest posts by Tanya Brown, DMD (see all)