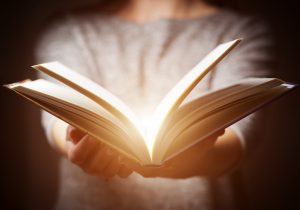 Every patient that sits in your dental chair has a story. All stories have a beginning, middle, and end, as does life. We have the wonderful opportunity to help our patients be able to live a long and productive one. Jumping to the middle of my story, my mom died at the age of 58 and my dad at age 60, both from end stage vascular diseases. They didn't get a chance to enjoy their children into their adult years, get time with their grandchildren, or even meet their great grandchildren.  I, like many other people who have had loved ones taken too soon, feel the pain of that loss.  Delving into the root cause of inflammation, vascular disease, and wanting to help patients to the best of my abilities led me on my journey with OralDNA® bacterial and genetic testing as well as becoming a student and patient of the BaleDoneen Method®.
Vascular issues start with inflammation. Any inflammation in the body, especially high-risk oral bacteria, can affect the arterial wall integrity and cause the actual event of a heart attack or stroke. If we have the means to identify and address these bacteria to stop a catastrophic event why wouldn't we? I implemented OralDNA® salivary diagnostics into my hygiene protocol as Dr. Amy Doneen, Director of the Heart Attack and Stroke Prevention Center incorporates into all her patient evaluations in order to address and identify all potential root causes of inflammation. If I had the opportunity to stop a patient's story from ending like my parents, I had to at least do my due diligence.
As more science evolves, increasing and substantiating the role oral bacteria play in the over health of the body and its systems, so does my resolve to do this testing.  For example, the expectant mom losing her baby girl at 39 weeks and 5 days, where the cause of death was determined to be from Fusobacterium nucleatum (Fn) bacteria. I have my patients who are thinking about starting a family or who have just found out they are pregnant complete the OralDNA® MyPerioPath® bacteria test to know if they may be at risk. Gone are my days of "pregnancy gingivitis", I want to make sure there aren't bacterial issues brewing that could potentially harm the fetus.
The recent article: "High-risk periodontal pathogens contribute to the pathogenesis of atherosclerosis" (http://pmj.bmj.com/content/93/1098/215) hit home, as my parent's lives could have ended differently had we had this information and level of care. I explain to my patients that there are bacteria that cause or contribute to periodontal disease and five of those bacteria we now know can affect the wall of the arteries, contribute to the buildup of plaque, and cause the events. If there is a family history or they themselves have vascular issues or associated co-morbidities, they cannot afford to have any inflammation and we need to know if the oral cavity is a potential source.
I will not ask my patients to do something I would not expect of myself. Having my family history, a carotid intima media thickness test (cIMT) scan revealed my arterial age as 65, when I am 54 years old! I have plaque buildup in the arterial wall and I was headed for the same ending as my parents! I performed a MyPerioPath® test on myself, and although I did not have any bleeding and a few isolated areas of 4mm pocketing, my bacteria test came back with Fn above the threshold, one of the five high risk periodontal pathogens which contribute to the pathogenesis of atherosclerosis and breakdown of the arterial wall. Having a full vascular and systemic workup completed at the Heart Attack and Stroke Prevention Center resulted in the identification of inflammatory markers above the recommended levels.  In addition, Dr. Doneen's number one dental concern was to address the oral bacteria by reducing the high level of Fn!
Now dental colleagues would look at my mouth and say I was fine. The four millimeters of bone loss was due to orthodontic movement and associated extractions. "See you in 6 months!"  I had a dear friend do periodontal therapy on me and my last blood work up came back with decreased inflammatory markers and I look forward to seeing what my MyPerioPath® test results show now.  Would my dental insurance have covered the therapy with their guidelines? No! Do I care? No! Am I rewriting my story? Yes! I can use my story to inform patients and give them that same opportunity.  Providing them with the information they need to make an informed decision on how they want to treat their disease. Don't they at least deserve that?
For more information on how to become an OralDNA Provider – scan HERE: 

Latest posts by Kriston Reisnour RDH, BSDH, CCSH, COMS
(see all)