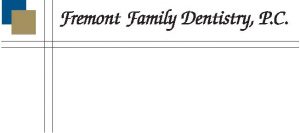 Challenge: A Type II Diabetic patient, who has been a long term client, has uncontrolled periodontal disease and a history of not responding to previous periodontal treatment.
Background:  This 73 year-old female with Type II Diabetes has been a patient in our periodontal maintenance program for years. She has had several courses of active periodontal therapy never achieving complete periodontal remission. In the past year, our team has been upping our game by studying under Dental Hygiene Excellence (DHE). With this new education on oral systemic connections and how to handle cases by utilizing salivary testing to form a workable plan for therapy, I approached this patient of record with my concerns, not just for her periodontal health but for her overall health. Periodontally, this patient exhibits bleeding with advancing perio concerns. But more importantly, medically, this patient reports blood sugars around 180, gout, high blood pressure and kidney issues. Overall, the patient reports "Not feeling well."
Solution: First objective was to address the lack of diabetic control, by referring the patient to her physician for continued care. Second objective was to address her periodontal health. Our game plan consisted of: a MyPerioPath® pre-therapy, extraction of #2, 4 quadrants of scaling & root planing and full mouth air flow polisher with glycine powder for biofilm reduction. Per the MyPerioPath® results, metronidazole and amoxicillin for 10 days was administered. In addition, the patient was instructed to use ProBioria™ Pro-oral probiotics & Hyperbiotics® Immune supplements containing zinc and use a Sonicare toothbrush with Spry®. A post-therapy MyPerioPath® was conducted 3 months & 9 months following completion of therapy.
Resolution: At the 3 month evaluation including a MyPerioProgress, the patient had improved but periodontal concerns still remained. A second round of systemic antibiotic was administered based on the second MyPerioPath® results and a follow-up was scheduled. Following the second MyPerioProgress® -so total of three MyPerioPath tests- performed 9 months after therapy, a 61% reduction of the total bacterial load was achieved. The patient is very pleased with her periodontal results and feels the zinc supplements have helped the blood sugar control. We have helped her achieve good periodontal health while helping her decrease health risks. Medically, the patient has seen great improvements. Her blood sugar is now 100-120 and she is working with her medical team to lower or eliminate some of her diabetic medicines. "The saliva testing has given us a great way to add science to the equations and give us quantitative results."
**To learn more about becoming an OralDNA Provider: Text "OralDNA" to 31996**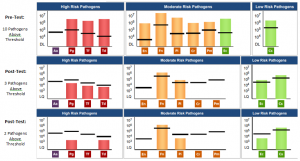 Debbie Bickford RDH has been a practicing clinical hygienist since 1979. She has worked at Fremont Family Dentistry under Dr Susan Mauk's wing for over 22 years. Recently her passion for excellent patient care reignited while working with coaches from Dental Hygiene Excellence (DHE). " I'm doing more now for my patients now that I have a better understanding of the oral-systemic link and the role bacteria plays in dental and general health."
Debbie enjoys living on a lake, yoga, kayaking, and walking her dog. She and her husband Bruce have 2 children and 4 adorable grandchildren.
Latest posts by Debbie Bickford RDH (see all)