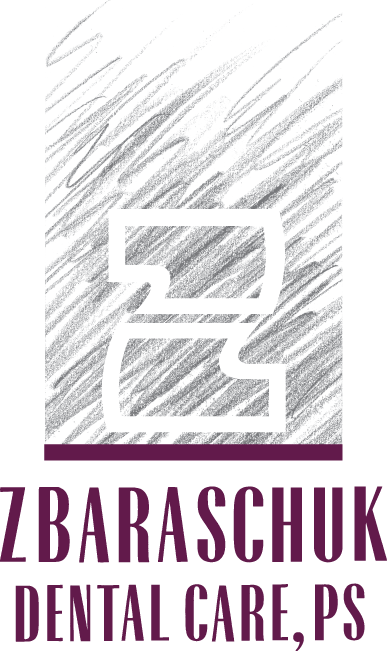 Dr McGlennen: Tell me how you use OralDNA® salivary diagnostics.
Richard Zbaraschuk, DDS: For each patient we utilize chairside microscopy. When I see mature biofilms and/or Fn (Fusobacterium nucleatum), yeast, white blood cells (WBC), or spirochetes with the aid of the microscope, or the patient has consistent bleeding upon probing, I'll make the recommendation of OralDNA® testing.  All new patients are given the MyPerioPath® brochure so they know all the options for testing that our office provides.  Once I have results, I'm able to better customize the treatment and protocols specific to the individual patient.
Dr McGlennen: What are the top two things to consider when you select a patient for testing?
Richard Zbaraschuk, DDS: First, are there signs and symptoms of active periodontal disease, and secondly does the patient have any comorbidities that can play a role in how effective our treatment outcomes will be. I like to treat the whole patient, not just the mouth, so this modality of testing is ideal.
Dr McGlennen: What are the biggest benefits to using salivary diagnostics?
Richard Zbaraschuk, DDS: We perform Alert 2™ on almost every patient. This test includes MyPerioPath®, giving the patient a non-biased, reproducible lab test with a metric for further improvement on the bacterial profile. The MyPerioID® IL-6 portion of the Alert 2™ lets us and patients be aware when we need to be more assertive with homecare and treatment, especially when the MyPerioID® IL-6 is reported as high risk or they have pathogens present that put them at risk for activity if their homecare or systemic health decreases.
Dr McGlennen: What is your favorite part of the MyPerioPath® results? Why?
Richard Zbaraschuk, DDS: My favorite parts are the added systemic effects portion of the report, the color bar graph and graphics.  It really does make an impact to the patients with the color system for the pathogens. I have not had a patient who reads about the pathogens and the systemic risks and does not want to follow through with treatment.
Dr McGlennen: How do your patients respond to this technology? What is their number one question?
Richard Zbaraschuk, DDS: They respond well, especially as there is more media coverage out there about salivary testing and its uses for risk identification of other types of diseases.  The question I get most often is regarding cost/insurance coverage and regarding accuracy of the results.
Dr McGlennen: What is your biggest challenge? How do you overcome that obstacle?
Richard Zbaraschuk, DDS: Cost is the big challenge.  We overcome that by utilizing microscopy. When the patient can see what their biofilm looks like and watch organisms moving around on the screen, this makes a significant impact to testing and case acceptance.  The other is talking about any other family history of chronic diseases and their risk factors with untreated periodontal disease. The value of knowing and making informed decisions about health empowers the patient to choose health.
Dr McGlennen: If a new OralDNA® provider were to ask you for advice, what would be your best tip?
Richard Zbaraschuk, DDS: I would recommend that before talking with patients that the provider test the entire staff and make it a yearly part of their care.  Once everyone accepts that the goal is to maintain health, not treat disease, it becomes easier to address with patients.  Having your staff on-board is essential to acceptance.  As a provider, I now rely on the test results, along with traditional clinical evaluations, to form my treatment plans and allow that metric to guide protocols.
Dr McGlennen: Where do you see salivary diagnostics in 3-5 years? 10 years? What would be the impact on your practice/patients?
Richard Zbaraschuk, DDS: The changes in the last 10 years in salivary diagnostics have been incredible.  It is hard to imagine how more can be done.  I would love to see point of contact results not only for the tests currently available but for screening and diagnostics for other chronic systemic diseases.  There would be a greater impact to patients allowing them to be truly prevention oriented, maintaining and choosing health.
**To learn more about becoming an OralDNA Provider: Text "OralDNA" to 31996**
Dr. Richard Zbaraschuk, DDS graduated from Loma Linda School of Dentistry in 1989 and moved back to Sequim, Washington where he has been practicing general dentistry for 30 years.He received his Associate Fellow in the American Academy of Implant Dentistry in 2001 after completing the Brookdale/NYU Maxi Implant Course.The primary focus of his practice is systemic health through prevention.Last October, Dr. Richard received his Fellow with the American Academy for Oral Systemic Health (AAOSH) and is currently working towards his Master Fellow.It was at his first annual meeting with AAOSH that he learned about OralDNA® labs and the benefits of testing.In his free time, the doctor enjoys running, woodworking, motorcycle riding and watching football.Go HAWKS.
Latest posts by Richard Zbaraschuk DDS (see all)