According to Merriam Webster, the definition of a posttest is "a test given to students after completion of an instructional program or segment and often used in conjunction with a pretest to measure their achievement and the effectiveness of the program." When an OralDNA® provider performs a pretest MyPerioPath®, applies periodontal therapy, and then performs a posttest MyPerioPath®, a comparison report called MyPerioProgress® is generated. This can be used to measure the effectiveness of the therapy applied and to determine the next steps for patient care. The next paragraph will highlight these features of MyPerioProgress®, and the video will provide instruction on how to properly link the order, thus generating the MyPerioProgress® report.
For most treatment protocols, the maximal reduction in pathogen (burden) load is observed when follow-up testing is performed between 6-12 weeks. MyPerioProgress® can also be generated both within and outside this timeframe. The MyPerioProgress® report provides a comparison graph that can be visually impactful. When the provider reviews the results with the patient, the conversation can revolve around this single page report versus needing to refer to the previous results. The total bacterial load will indicate a percentage in reduction or increase of bacteria. This provides another objective measurement/evaluation. Sometimes referring to the bar graph for this detail of reduction or increase may not always be apparent. The clinical comparison is best used for patient education. It serves as a reminder where the patient's disease started.
View this video to learn how to properly place the test order when wanting to generate a MyPerioProgress® report.
For more information on how to become an OralDNA Provider – scan HERE: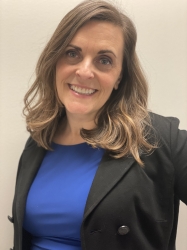 Latest posts by Diane Larson RDH, BSDH
(see all)