Everyone would agree health care gets more complicated every year, if not every day. Testing services such as MyPerioPath® help dental offices connect the dots between oral and systemic health. However, sometimes more help is needed especially when coding and fee positioning errors cost dental practices thousands of dollars every year.
Join us for the 3rd Insurance Extravaganza! This unforgettable event is packed with many knowledgeable speakers and courses to help you and your practice succeed. The event is November 12th and 13th, 2021 from 8:30am-5pm and will be held at the Sheraton Lake Buena Vista in Orlando, FL.
I am honored to be bringing to the podium, experts such as Teresa Duncan, Jan Palmer, Lynne Leggett, Colleen Huff, Robin Morrison, Dr. Gerald Benson and Janet Press, RDH. Topics covered will range from "Marketing and Medical Referrals", "What Your Team Needs to Know About AAP Guidelines" and "What Makes a Medical Necessity, Necessary?" among numerous others. Don't miss it!!
 For more information and to sign up click here.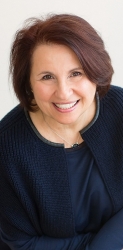 Latest posts by Christine Taxin
(see all)