Dentulu, the nation's leading teledentistry platform, was featured as the "Best of Class" Teledentistry platform by Cellarant the 2020 and 2021 American Dental Association meetings. Its comprehensive teledentistry application provides teledentistry solutions direct to consumers and refers screened patients to local dental offices in its network. Dentulu fights to bridge the gap between patients and dental professionals.
With the steady growth in the adoption of teledentistry propelled by the COVID-19 pandemic, Dentulu has taken the opportunity further to expand its oral healthcare services to include patient-initiated salivary diagnostics testing. Public awareness of increasing connections between oral health and chronic conditions as well as the severity of COVID-19 symptoms has resulted in significant consumer demand in this space.
Through Dentulu's app or website, patients initiate the order of salivary testing kits to be shipped directly to their home followed by direct access to a consultation by licensed dentists on the Dentulu platform. Patients will be screened for oral pathologies and referred to local dental offices for treatment.
Dentists on the Dentulu platform can use this innovative approach to increase their reach and connect to more patients. Instant messaging, video conferencing, file sharing, and one-touch phone connections are a few of the many features included in the HIPAA compliant platform. Most of the features in the app are available at an affordable cost for dental professionals and complements their existing practice management software.
There is a growing consensus in both scientific research and academia surrounding the oral systemic connection and the importance of the oral biome to general health. With the addition of salivary diagnostics, patients can gather critical information about their oral health by evaluating not only bacteria, but viruses such as oral HPV and fungi such as oral candida that can also cause havoc in their oral and general health, increasing the risk for several diseases. Patients can conveniently order oral rinses, hygiene products, and get referrals from the comfort of their homes.
Dentulu's CEO, Dr. Arash Hakhamian, highlights that "the new addition of salivary testing to Dentulu's list of services will help empower patients to improve their oral health and general well-being. We are proud to be working with OralDNA® Labs, a worldwide leader in salivary testing, and dentists across the nation to help not only identify dangerous pathogens but also provide innovative treatment recommendations to help address them. Local dental and medical professionals are joining our mission to save lives and adopt a preventative approach of early identification and treatment helping bridge the medical and dental gaps."
Dentulu is helping remove barriers to dental care access all over the world. All services are available through the Dentulu provider app or by registering on their website at https://dentulupro.com/saliva-testing.html. Both dentists and hygienists can register and begin using their comprehensive Teledentistry platform from their phones or on a computer. The support team can be reached any time at support@dentulu.com or by telephone at 888-905-0226 for further information.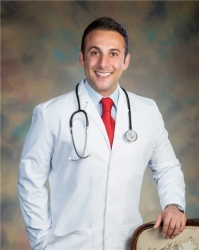 Latest posts by Arash Hakhamian DDS
(see all)