Learn how to cure gum disease! Pure Perio Summit is an oral health course that focuses on total body health by treating periodontal disease. Pure Perio's core concept involves understanding the microbiological causes of periodontal disease utilizing the salivary diagnostic tests of OralDNA® Labs. By attending the course, you will learn the science behind periodontal disease and total body health from research-based sources. After understanding the science, you will be taught an oral health protocol to apply to all ages of patients and all categories of disease. Along with saliva testing, Pure Perio's protocol includes biofilm reduction, sulcular irrigation, and appropriate individualized medicines.
Pure Perio involves hands on learning to ensure you have the confidence to immediately apply your new knowledge in clinical practice. The hands-on learning experience involves training on the use of a phase contrast microscope in clinical dental practice. You will learn how to take a plaque sample, how to view and interpret it, and how to talk about it with your patients.
All dental team members are invited to attend. Dentists will learn how to effectively work with dental hygienists in a way similar to the efficient healthcare nurse practitioner model. Dental hygienists will learn how to identify disease and appropriately treat disease. Dental assistants and business team members will learn the science behind disease, treatment protocols, how to present recommended treatment and appropriate dental coding. Start your journey to the summit by attending Pure Perio Summit.
Pure Perio Summit is offered through Beam Education. The address is 401 Church Street Nashville, Tennessee 37219. The course is two days, 6/23/23-6/24/23. The founder is Dr. Tommy Nabors, a pioneer in salivary diagnostics. Pure Perio is taught by Dr. Nabors and Andrea Owens, RDH who practice together at Beam Smile Design in Nashville. The course is $995. For more information and to register, please contact andrea@beamsmiledesign.com or call (615) 256-1600.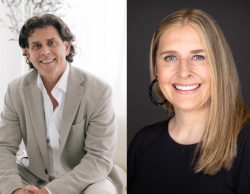 Latest posts by Thomas Nabors DDS - Andrea Owens RDH
(see all)